"Brian regularly travels for Missions, Outreaches, to Preach/Teach at Churches, Youth Conferences, Marriage Conferences, Festivals, Schools and the like. An Evangelist at heart, the focus is on using The Word of God to encourage, challenge and see people come to faith"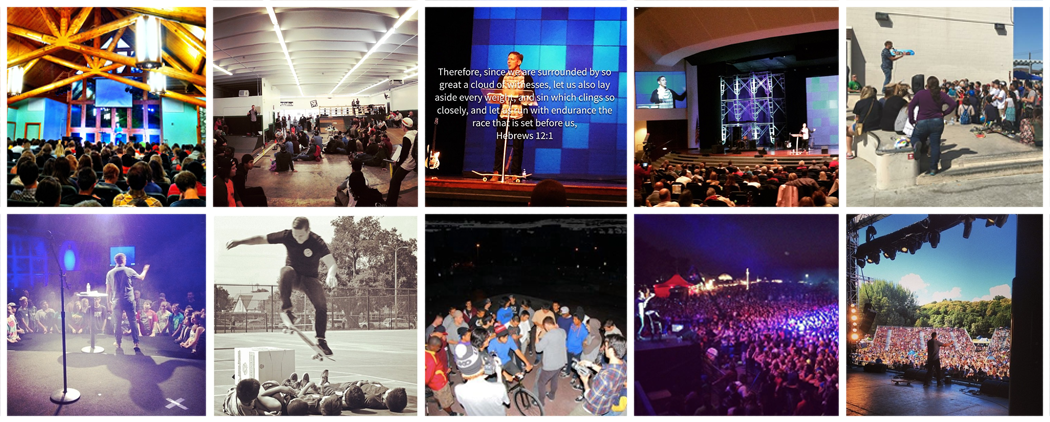 UPCOMING DATES
Feb 15th – Calvary Chapel of Santa Ana Church Service
Feb 21st – Ryan Ries Show
Feb 23rd – Marriage Event/Branches
Mar 1st – NorthCoast Calvary Chapel – Carlsbad – College Service
Mar 8th – NorthCoast Calvary Chapel – Carlsbad – College Service
Mar 18th – Branches Church – Exodus 33:7-34:35
April 28th – CCSA HS Surf Awards Banquet
May 5th – May 16th – Costa Rica
May 26th – Skate Outreach
May 27th – Branches Church – 1 John 1:5-2:2 – Sin, Fellowship, and Confession
June 3rd – Branches Church – 1 John 2:7-11
June 9th – BeachFest Outreach – Huntington Beach
July 8th – 13th – Forest Home
July 22nd – Genesis Church – The Gospel!
Aug 1st – 5th – Rock The Desert – Midland,Texas
Aug 11th – Refuge Church – Huntington Beach
Aug 12th – Branches Church – Huntington Beach
Aug 17th – Mens Ministry – Huntington Beach
Aug 22nd – 26th – Calvary Chapel Seattle – Youth/Marriage/Church Services
Sep 1st – Labor Of Love Fest
Sep 8th – Fontana – Couples Conference – 9am – 1pm
Sep 21st – Long Beach Prayer Breakfast – Long Beach
Sep – Houston Texas
Oct 12th – 14th – Canada
Oct 16th – 19th – Visalia
Oct 22nd – Calvary Bible College Murrieta – Progressive Church – The Gospel and Evangelism
October – New York
Nov 15th – 18th – Colorado
Mar 9th – MA
TESTIMONIALS
"If you want the gospel and God's Word preached by someone truly living it out, Brian Sumner's your guy. He's got a way of connecting with every person in the room whether they're younger or older, man or woman, churched or unchurched, broken down or put together, opened up or closed off. I just sat through the same message four times in a row and I could listen to it all over again right now."
– Ron Merrell – Senior Pastor – Heights Church – Prescott, Arizona
"I have known Brian for years now and I have had the honor of bringing him out to Australia on three different occasions to preach the gospel to thousands of teenagers and adults. He is a guy who has done all he can to use his skateboarding and life to get the Word out. I consider it a privilege to partner with Brian in any way I can in ministry and I can personally say that watching him engage others for Christ is an incredible thing – something you really have to witness for yourself."
– Simon Clegg – Senior Pastor – Nowra City Church – Nowra, Australia
"We had Brian out to come and speak to the youth of our community. He came and offered so much more than that, with his personality and genuine heart to see the lost saved, many students lives were changed forever! He was relatable and authentic and our event went better than expected."
– Derek Baker – AG church – Seattle
"I fully expected the weekend to center around Brian's life of skating. What I found was that Brian used his story of skating as a practical means to communicate the gospel, which is what our students desperately needed. Brian was consistently challenging high schoolers with God's Word and why the Gospel matters in their lives. If you need to bring in a speaker who aims at the heart issues that high schoolers face while centering on the gospel of Jesus Christ, you won't find many better than Brian Sumner."
– Tait Hoglund – Camp Director – Trout Lakes Camps – Minnesota
"The marriages of the couples in our Church were strengthened by the rich sincerity of the word that Brian brought forth. Our community was extremely blessed and encouraged by the ministry of Brian at the local skate park."
– Mike Boudreaux – Senior Pastor – Crescent Lake Christian Center – Excelsior Springs, Missouri
"We have been truly blessed by the ministry of Brian Sumner. Brian speaks from the heart, messages that are not only important but imperative for this generation. God has done a powerful work in his life, marriage, and has raised him up as a spokesperson for Biblical Christianity. You will be challenged, encouraged, and enriched by his message. We are honored to know him and his family, and are excited for the ministry days that lie ahead."
– Pastor Mark Steinbrenner – Pastor – ChristCity Church – Edmonton, Alberta, Canada
"Brian Sumner is more than just a skater, he's a man that loves the Lord, loves his family, and loves the lost. His speaking is real, relevant and speaks life and love to the church."
– Jeremy Plumley – The Blended Church – Indianapolis
"We are so thankful for Brian. We have been blessed by his sacrificial service to the Lord here in Liberia. Every time he comes back it is an encouragement to me and everyone who's life has been touched by him. He is willing to do whatever he is asked, always ready to share the gospel, love on the elderly, skate with the kids, play soccer when its 200 degrees. He radiates the love of Christ and we are so thankful for his faithfulness to the Lord. Anyone who has him will be blessed by his ministry.
– Jamie Hemeon – Senior Pastor – Capilla Calvario, Liberia, Costa Rica
INVITE